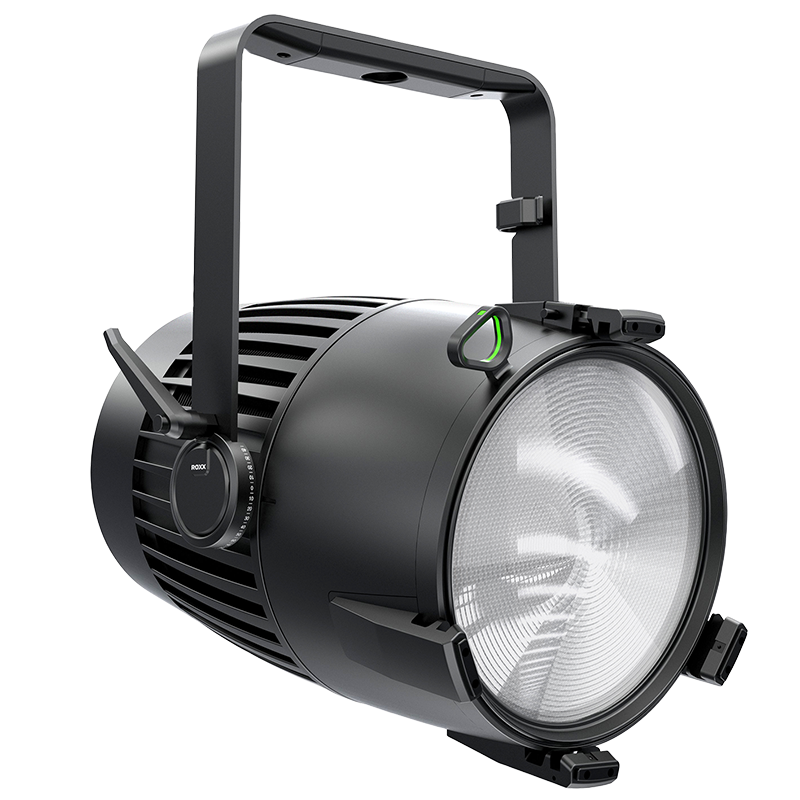 E.SHOW maxx TW+
Designed for the duty
Der neue E.SHOW maxx TW+ erweitert die SHOW-Serie um eine 800W-Leuchte mit perfekten Weißwerten und brillanten Farben. Der neue IP65-zertifizierte Strahler mit seinem speziell entwickelten 6-Farben-LED-Chip hat eine enorme Leistung von bis zu 10.000lx bei einem Abstrahlwinkel von 14° / 5m. Für große Shows, große Ausstellungen und Studioanwendungen, bei denen bisher kostspielige und wartungsintensive Entladungslampen eingesetzt wurden.
Zudem gibt es ein neuartiges "Einhand-Linsenwechselsystem" und die Möglichkeit zur stromlosen Voreinstellung von Dimmer, CCT und Farben, was eine enorme Zeitersparnis beim Aufbau und der Einrichtung bedeutet. Hinzu kommen eine optimierte Rigginghalterung, eine integrierte CRMX Sende- und Empfangsfunktion und natürlich arbeitet der neue Scheinwerfer auch direkt mit der ROXX.APP.
800W RGBALC | SINGLE SOURCE LED | PERFEKTES WEISS & BRILLIANTE FARBEN | INTEGRIERTE ZUBEHÖRHALTER | EINHAND-LINSEN-SYSTEM | STROMLOSE VOREINSTELLUNGEN | OPTIMIERTER RIGGING-JOKE | IP65 (IN- /OUTDOOR) | CRI/Ra 97 / TLCI 98 | INTEGRIERTE CRMX-SENDE- & EMPFANGSFUNKTION | ROXX.APP READY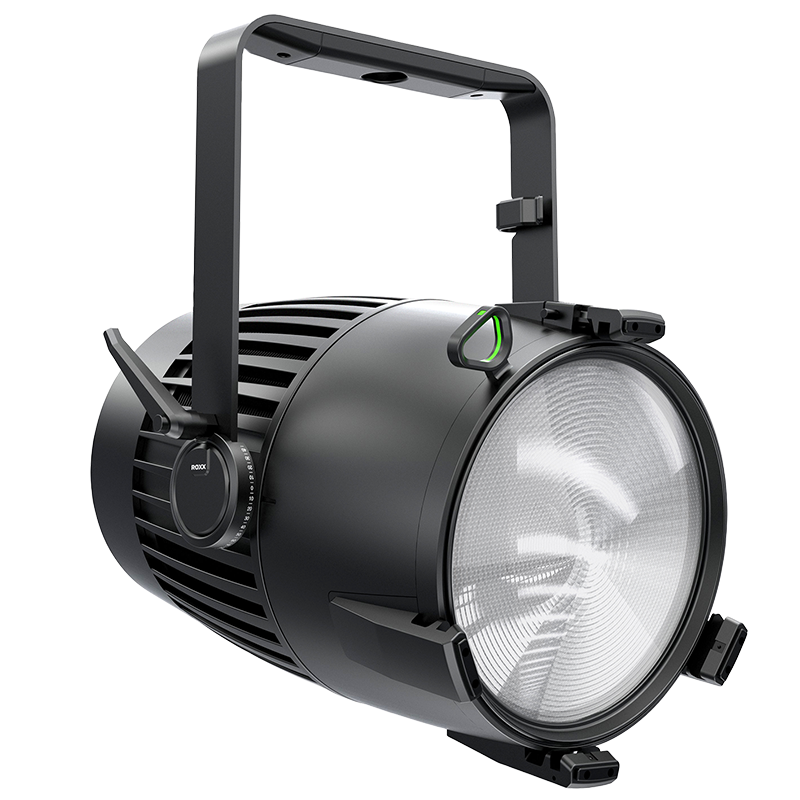 TW+ Version
TW+ Version
Ob Bühne, Messe, Corporate, Theater, Broadcast oder Film, der E.SHOW maxx TW+ überzeugt in jeder Art von Anwendung mit exzellentem Weiß und einem breiten Farbspektrum. Die zentrale, gebündelte 6-Farben-LED, die speziell für diese Anwendung entwickelt wurde, erzeugt ein sehr ausgewogenes und helles Licht ohne Farbschatten.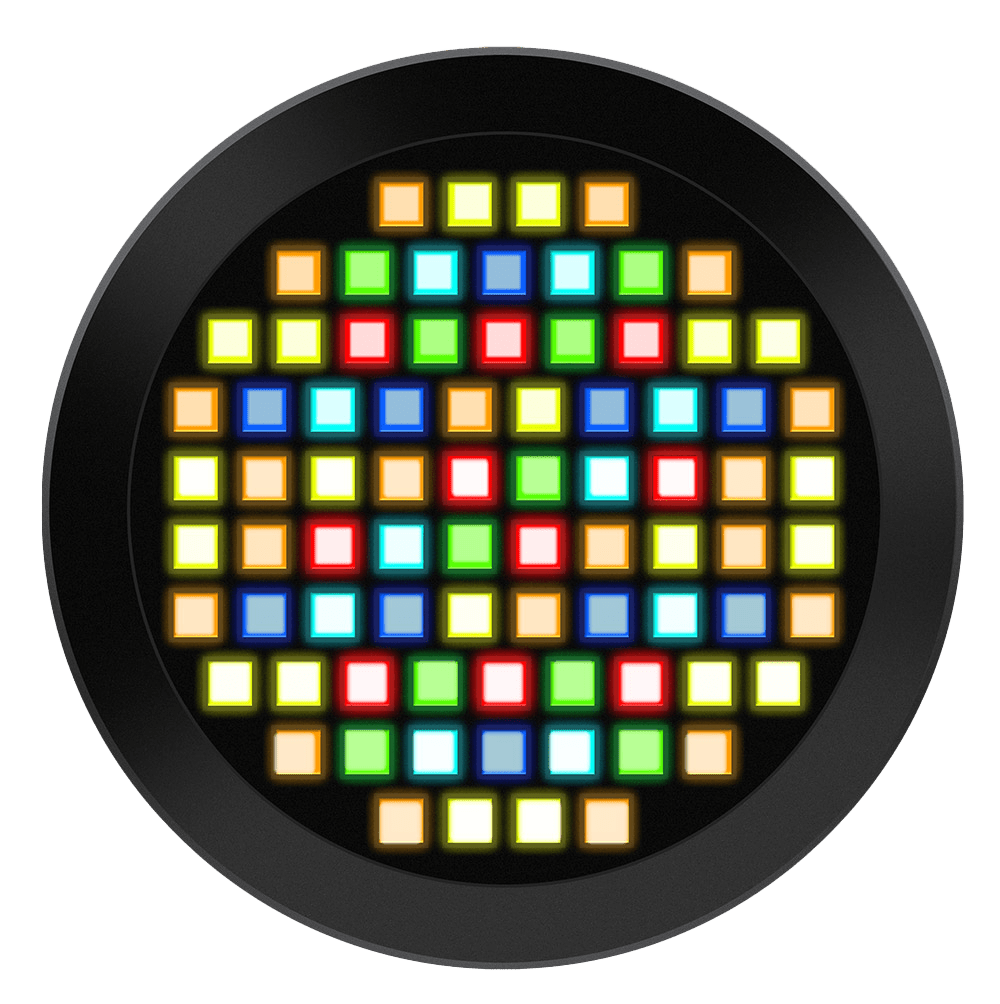 Perfect Tunable White
Perfect Tunable White
Mit den Farben Rot, Grün, Blau, Amber, Lime und Cyan erzeugt die ROXX® 6 color LED-Engine eine enorme Leuchtkraft mit sehr hoher Farbwiedergabe für bis zu 97 CRI/Ra und 98 TLCI. Diese exzellente Wiedergabequalität ist über das gesamte weiße Spektrum von 2.000-10.000 Kelvin verfügbar und sorgt für perfekt natürliche Farben. Die Farbtemperatur lässt sich einfach über die +/- Grünfunktion und den Magentashift einstellen.
Color Range
Color Range
Durch den zusätzlichen Einsatz von Amber, Limone und Cyan wird das Farbspektrum um 15% erweitert und damit die Farbvielfalt des ROXX® E.SHOW maxx TW+ deutlich erhöht.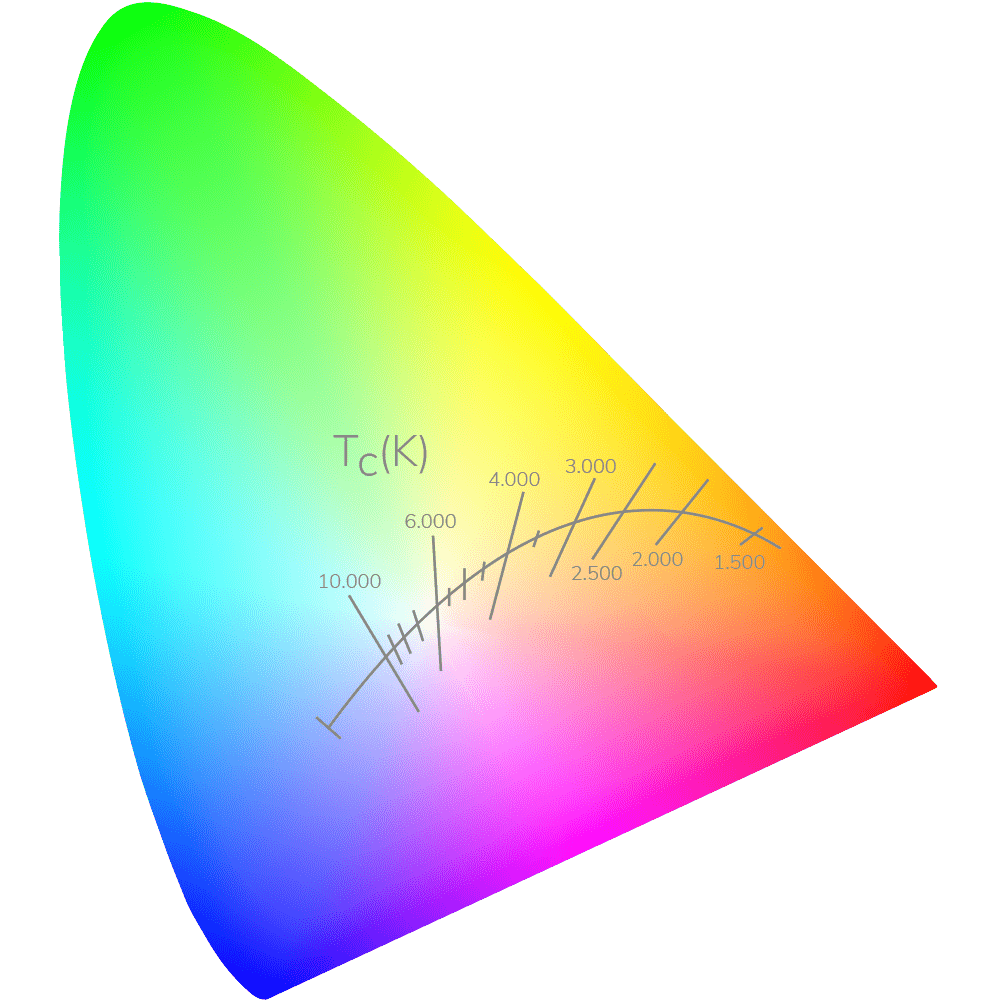 ROXX Color Calibration
ROXX Color Calibration
Die ROXX®-Farbkalibrierung sorgt für exzellente Weißtöne (CCT 2.000-10.000K), genau auf der Black Body-Kurve. Außerdem wird eine Farbanpassung über den gesamten Bereich vorgenommen, um einheitliche Farben in allen ROXX®-Scheinwerfern zu gewährleisten. Der spezielle ROXX®-Algorithmus ermöglicht eine benutzerfreundliche Steuerung der 6-Farben-LEDs über nur drei Kanäle, sowohl im RGB- als auch im HIS-Modus.
TW+ Version
Whether stage, trade fair, corporate, theatre, broadcast or film, the E.SHOW maxx TW+ convinces in every sort of application with excellent whites and a wide color range. The central, bundled 6 color LED, which was specially developed for this application, produces a very balanced and luminous light without color shadows.
Perfect Tunable White
With colors red, green, blue, amber, lime and cyan the ROXX® 6 color LED engine produces a massive light luminosity with very high color rendering for up to 97 CRI/Ra and 98 TLCI. This excellent reproduction quality is available across the entire white spectrum of 1.800-10.000 Kelvin, ensuring perfectly natural colors. The color temperature can be easily adjusted via +/- green function and magentashift.
Extended Color Range
The additional use of amber, lime and cyan extends the color spectrum by 15%, thus significantly increasing the color variety of the ROXX® E.SHOW maxx TW+.
ROXX Color Calibration
ROXX® Color Calibration ensures excellent white tones (CCT 1.800-10.000K), precisely on the black body curve. It also performs color matching over the entire range, ensuring uniform colors across all ROXX® fixtures.
The special ROXX® algorithm enables a user-friendly control of the 6 color LED via only three channels, both in RGB or HSI mode.
1 | Bequemer und schneller Linsenwechsel mit eingebauter Torblende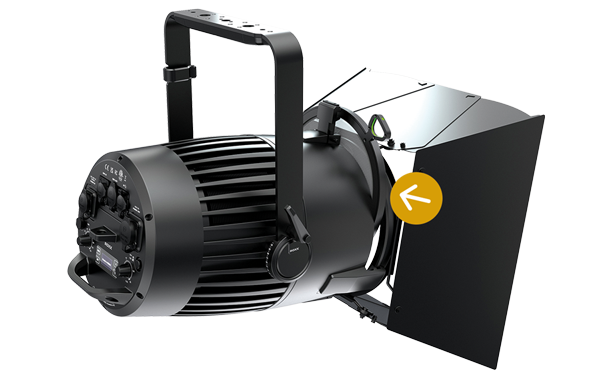 2 | Safety free Linsensystem durch integrierte Magnete (zweite Absicherung)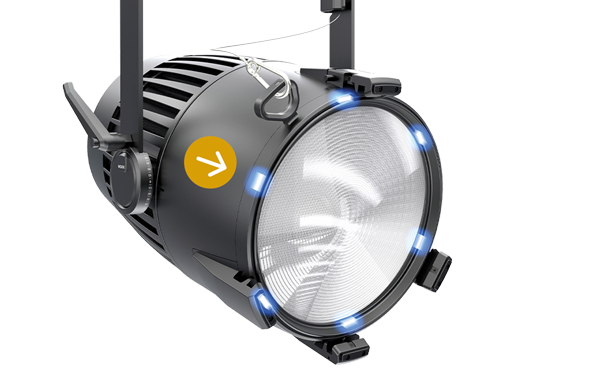 3 | Einfache Ausrichtung von elliptischen Linsen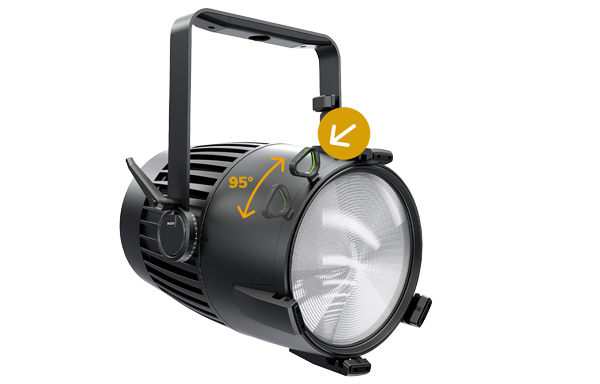 4 | Farbig beschichtete Linsengriffe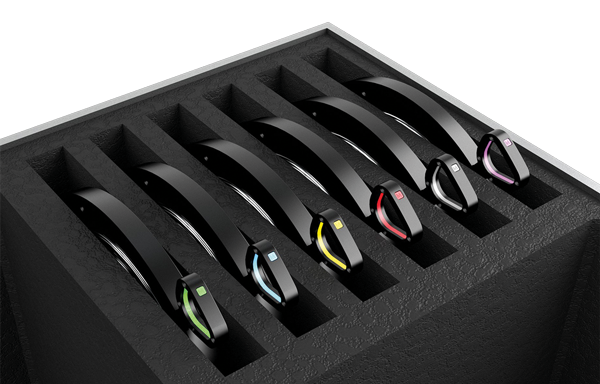 3
Integrierter Zubehörhalter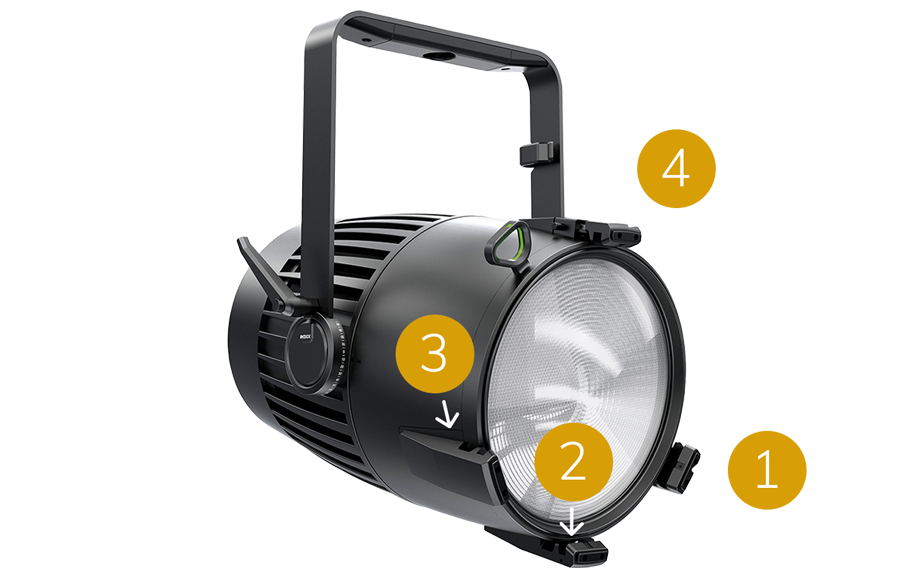 1 | Integrierter Zubehörhalter,
Frontgummis
Pressure springs
2 | Additional Safety
3 | Magnetic second safety for beam-shaping accessories
4 | Solid steel locker
4
Stromlose Voreinstellungen
1 | Firmware / USB
2 | Voreinstellbarer CCT und Palette
3 | Safety eye (hängend)
4 | Griff
5 | Voreinstellbarer Dimmer
6 | Safety eye Lampe
5
Optimierter Rigging Yoke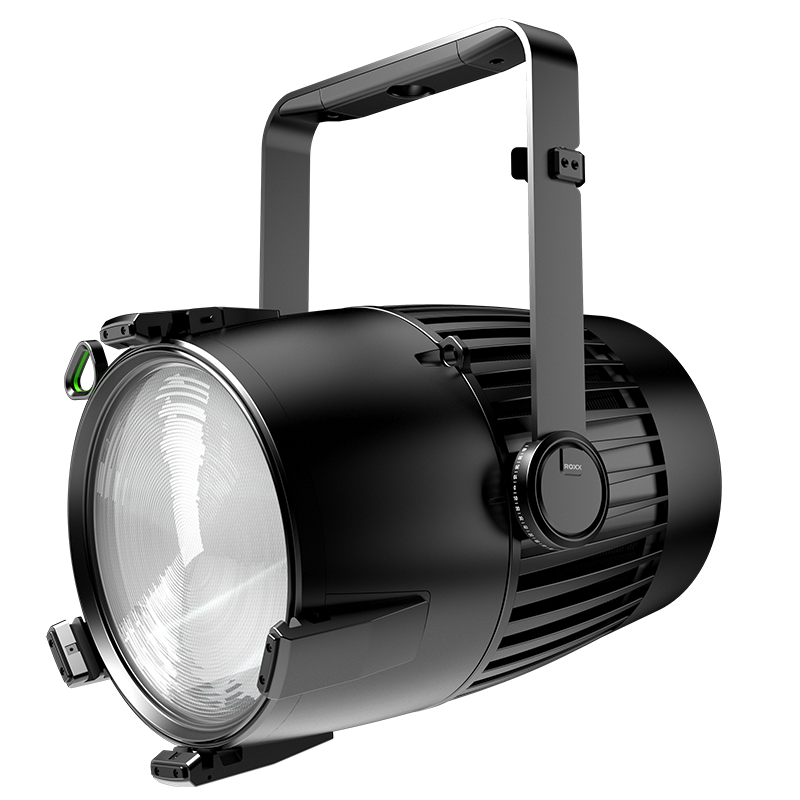 1 | Integrierter Griff
2 | Kabelführung
3 | Einseitiger Drehknopf
4 | Bodenplatte (optional)
5 | Integrierte Camlocks
6 | TV Spigot
7 | Neigungsskala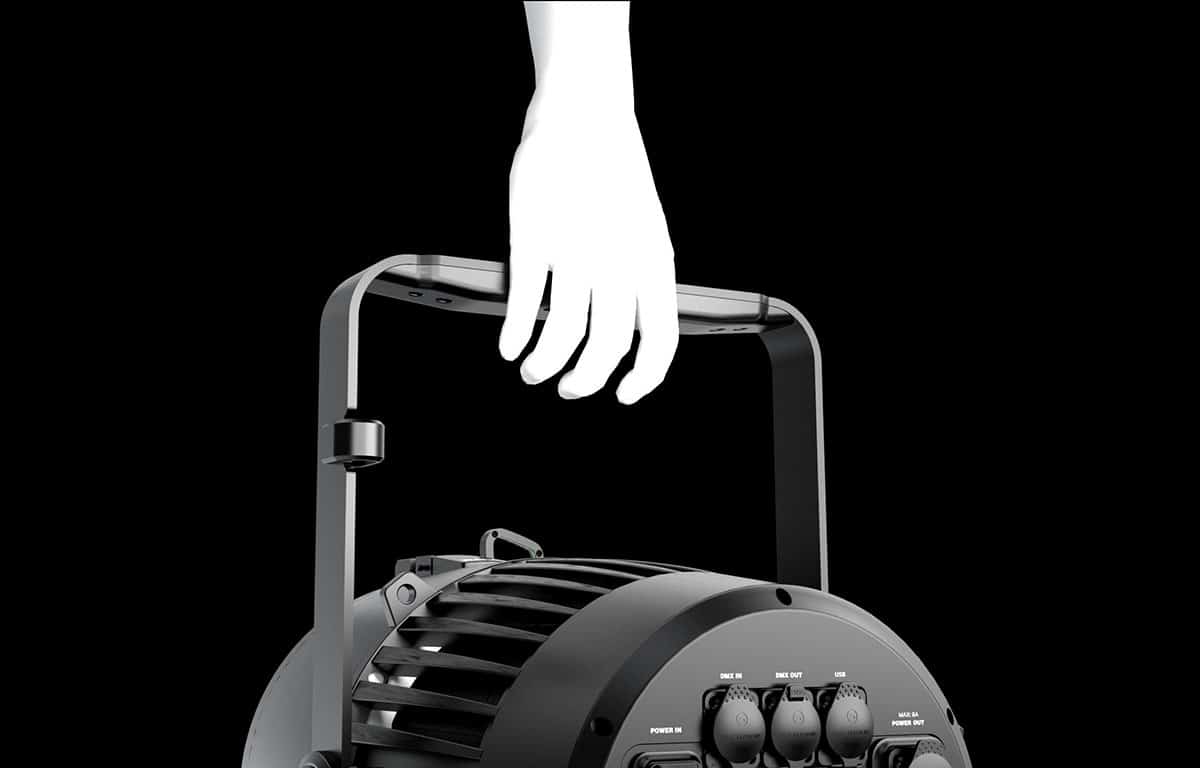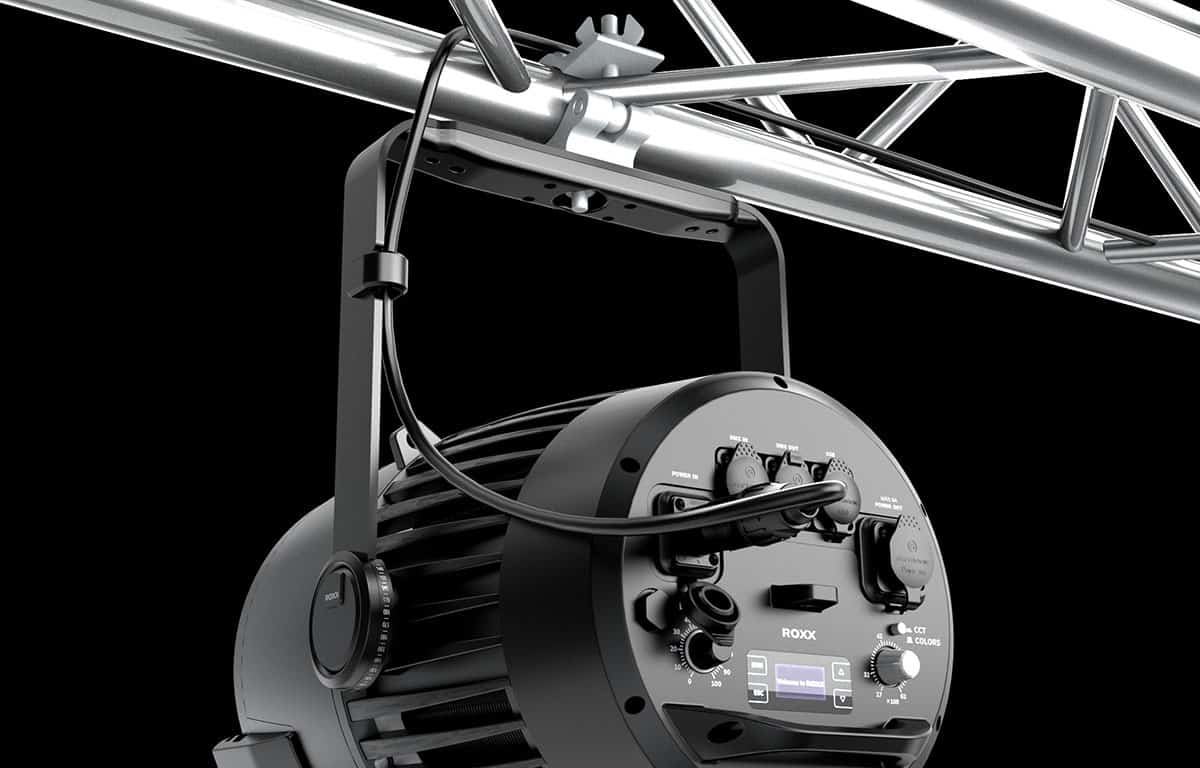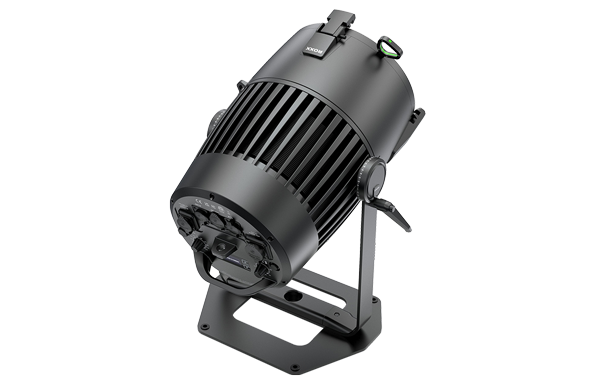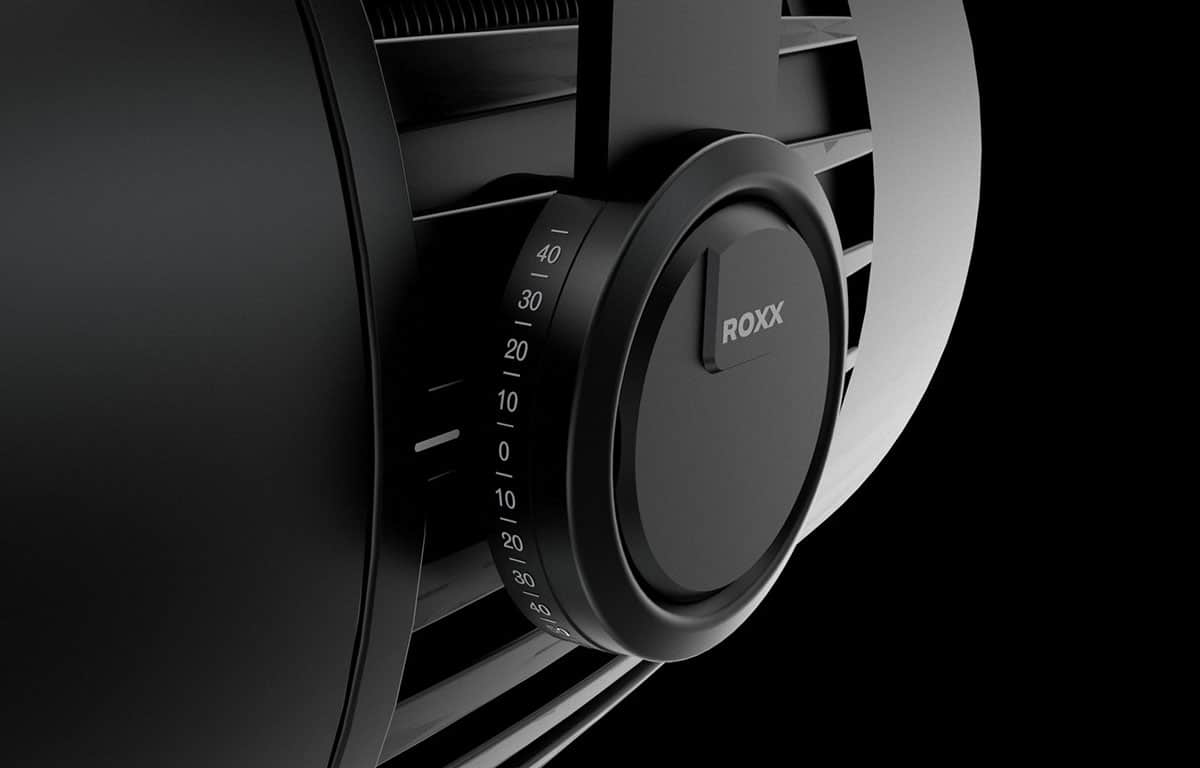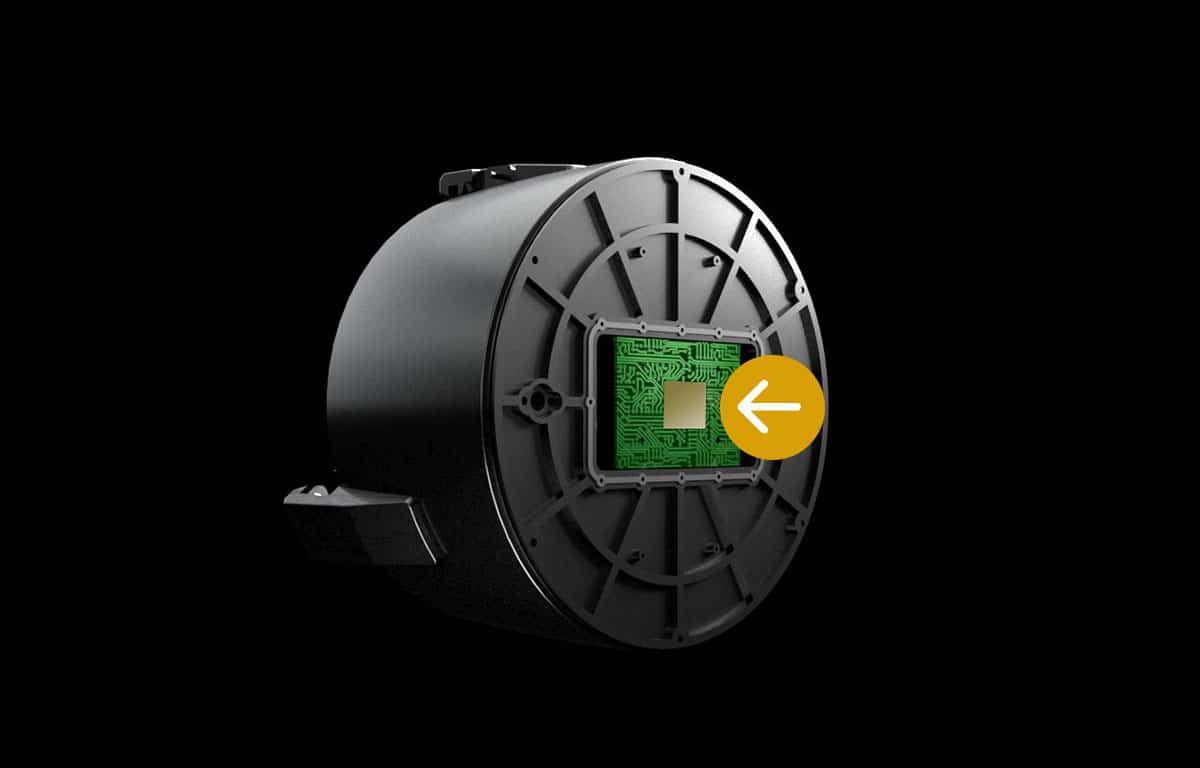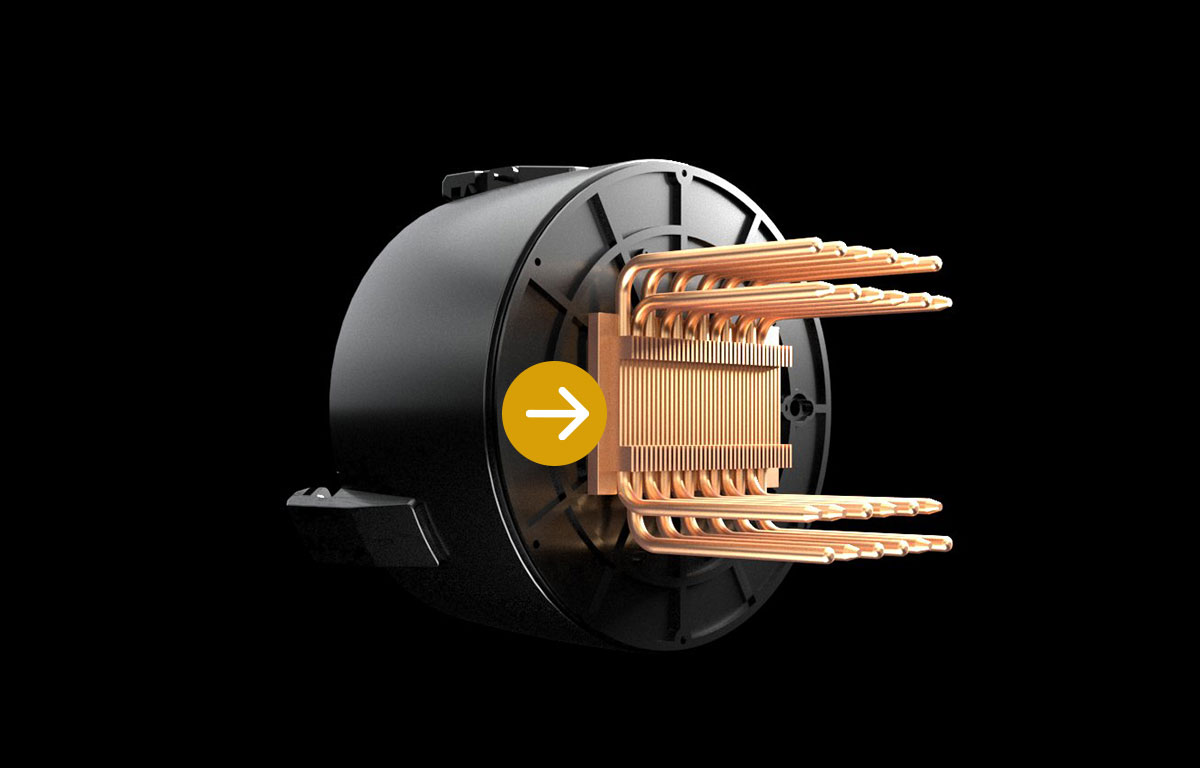 Grundplatte aus Kupfer mit 12 Heatpipes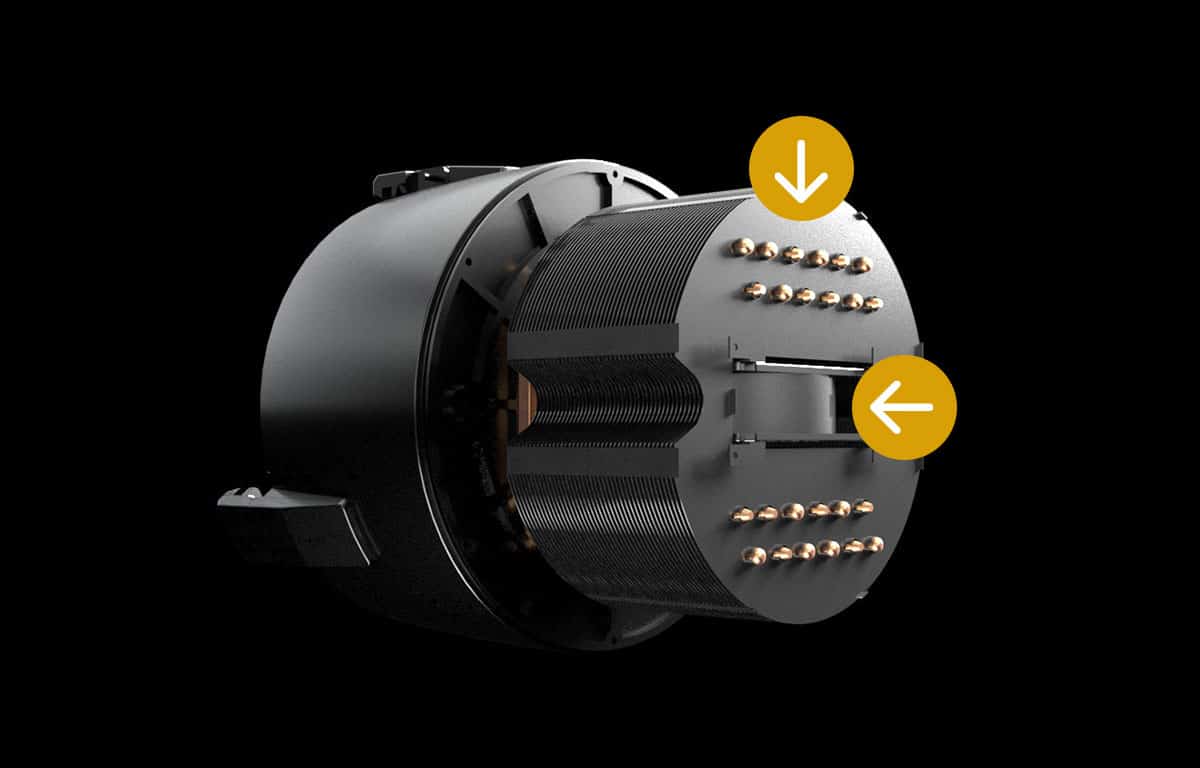 Schwarz beschichtete Kühllamellen
120-mm-Lüfter
7
Alles unter Kontrolle, App / Wireless
Wireless DMX
ROXX® integriert die neueste Wireless-DMX-Technologie des schwedischen Herstellers Lumenradio und nutzt bereits die bald verfügbare DMX Mesh™-Technologie, die das Know-how und die Vorteile von Mesh-Netzwerken in die Beleuchtungsindustrie bringt.
Das in unserem Gerät integrierte CRMX-Transceivermodul realisiert sowohl den drahtlosen DMX-Empfang als auch eine separate Sendeoption. So kann ein Signal per Funk empfangen und per Kabel übertragen werden oder alternativ per Kabel empfangen und per Funk an andere Geräte gesendet werden. Gleichzeitig wird im Empfangsmodus die volle bidirektionale Kommunikation über RDM unterstützt.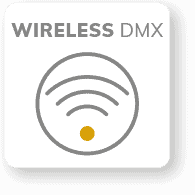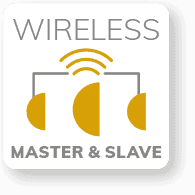 DMX / RDM
Über zwei IP65-zertifizierte 5-polige XLR-Buchsen lässt sich das Gerät in eine kabelgebundene DMX-Linie einbinden und darüber hinaus über bidirektionale RDM-Kommunikation nutzen.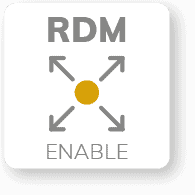 Stand Alone
Smart control via ROXX.APP
Die integrierte Bluetooth-Schnittstelle ermöglicht die direkte Steuerung der Scheinwerfer über Apple-Tablet oder Handy mit ROXX.APP, ohne dass zusätzliche Hardware benötigt wird.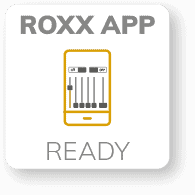 8
Extrem flexibel. Das Zubehör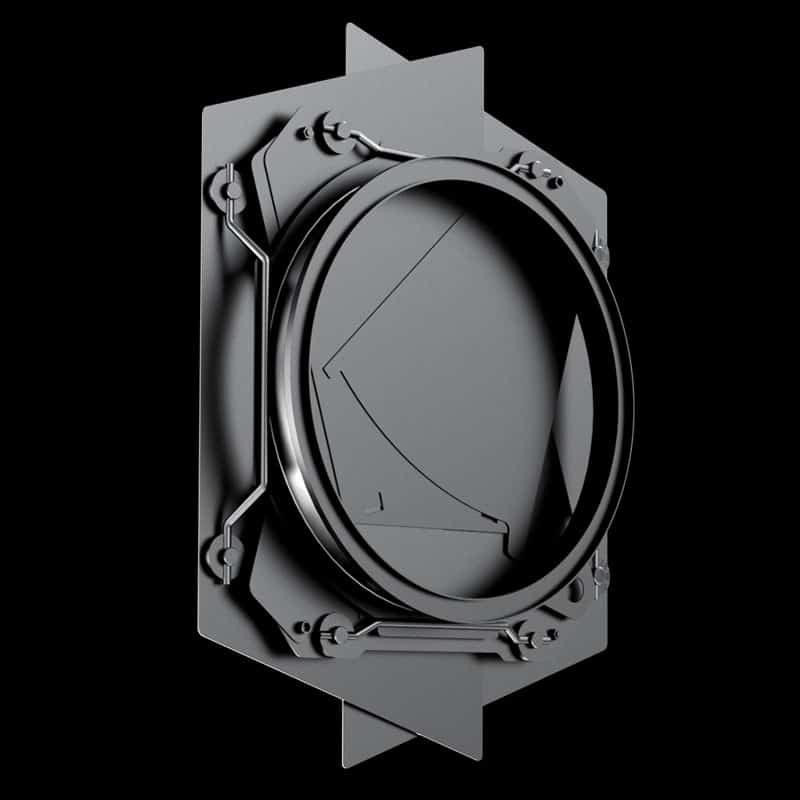 Zur Begrenzung von Streulicht und seitlichen Reflektionen ist ein Honeycomb-Filter erhältlich.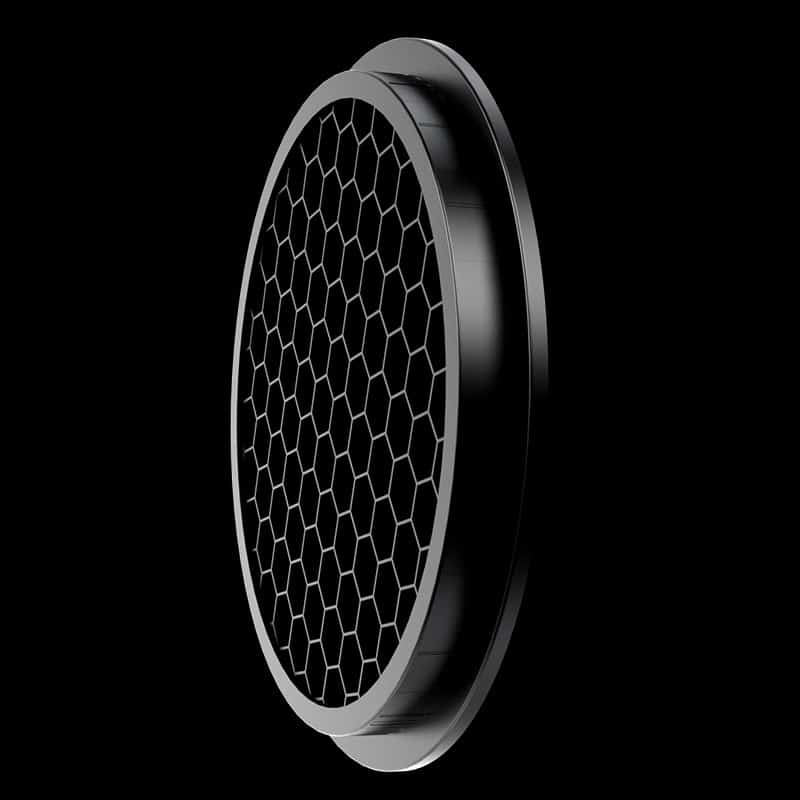 Zur Begrenzung von Streulicht und seitlichen Reflektionen ist ein Honeycomb-Filter erhältlich.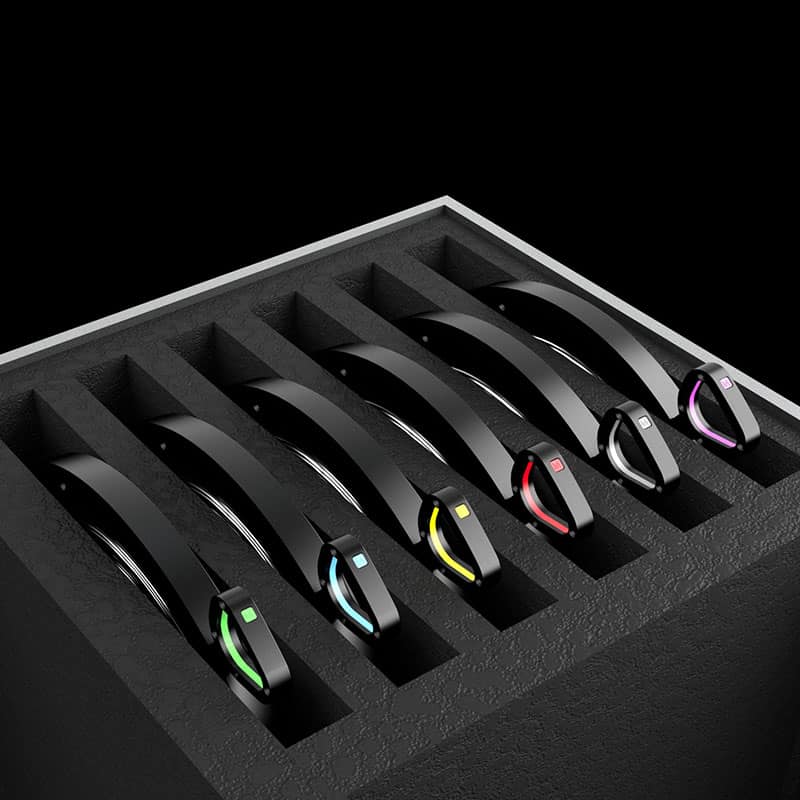 Die kreisförmigen und elliptischen Linsen können bei montierter Torblende bequem und schnell ausgetauscht werden. Die elliptischen Linsen sind einfach auszurichten. Schnelle Installation mit farbbeschichtetem Linsengriff.
PO yoke
Inklusive 28mm junior pin.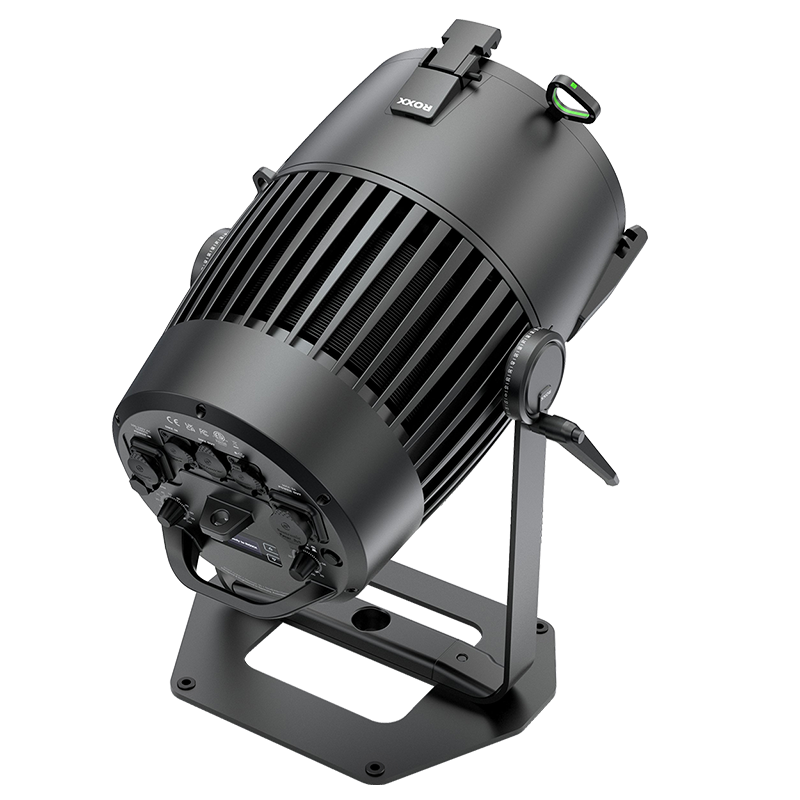 Mit der Floor-Extension kann die E.SHOW maxx TW+ auch als Bodenapplikation verwendet werden.
Hochauflösendes Dimmen
Dimmerkurven & Tungsten Emulation
Flickerfrei
Sechs einstellbare PWM Frequenzen bis zu 25kHz garantieren ein flickerfreies Kamerabild, selbst bei Highspeed Aufnahmen.
Stand Alone
Aufwändige Stand Alone-Modi, inklusive Cinema-Effects, verschiedenen Autoprogramme, anpassbaren Szenen, CCT, auf LEE angepasste Farbmakros, individuelle Farben (RGBALC), und benutzerdefinierte Farbtemplates ermöglichen großartige Lichteffekte, selbst ohne Verwendung externer Lichtsteuerungen.
Timer
Über die interne Timerfunktion können die Stand Alone Modi nach dem Einschalten des Scheinwerfers bequem ein- und ausgefadet werden, ohne das eine externe Steuerung benötigt wird. Gleichzeitig ist die Timer Funktion sowohl per Kabel als auch per Wireless DMX für den Master & Slave Betrieb verfügbar.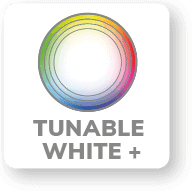 TW+ Version
Variable CCT plus saturated- to smooth pastel colors.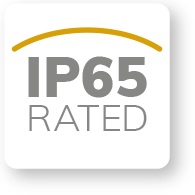 IP 65
The fixture is fully protected against dust and water jets from any direction.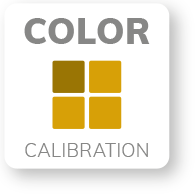 ROXX® color calibration
ROXX® color calibration guarantees vivid and uniform colors plus excellent whites precisley on the black body curve.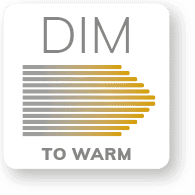 Dim to warm
Switchable Dim-To-Warm function to simulate traditional halogen fixtures while dimming down.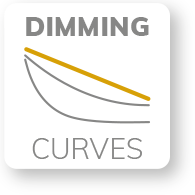 Dimming curves
Four high resolution dimming curves and adjustable dimming response to adapt to the respective application.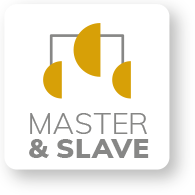 Master & Slave
Once the fixture is set to "Master" and on first postion of the chain, it controls the following "Slave" units.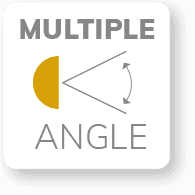 Multiple Angles
Multi beam angles due to optional lenses.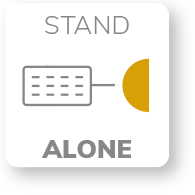 Stand Alone
Extensive stand alone modes for brilliant lighting effects even without the need of external controller.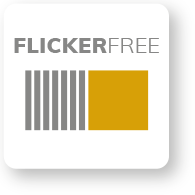 Flicker-free
Six selectable PWM frequencies up to 25kHz guarantees flicker free operation in front of camera, even at high-speed recordings.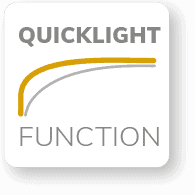 Quicklight Function
Quick-light function allows a direct access to dimmer & CCT for easy and fast operation while setting lights.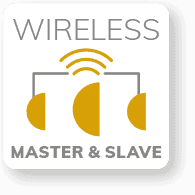 Wireless Master & Slave
The device features wireless Master & Slave function so that Standalone modes can be easily passed through.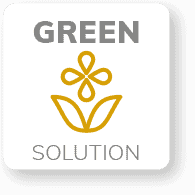 Green Solution
Long life-time of the LED and high energy saving make this product particularly environment-friendly.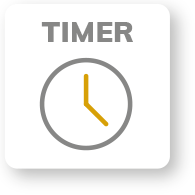 Timer
Due the internal timer function the fixtures standalone modes can be easily fade in & out after switching on the device, without the need of external controller.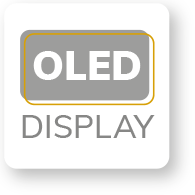 OLED Display
OLED display with four touch-sensitive buttons, backlight- and auto flip function for easy configuration.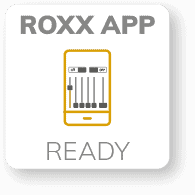 ROXX.APP
Integrated bluetooth interface enables direct controlling with mobile devices via ROXX.APP without the need of extra hardware.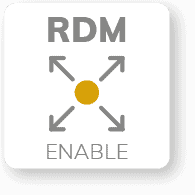 RDM enable
Remote Device Management enables bi-directional communication over DMX network, for external programming and monitring functions.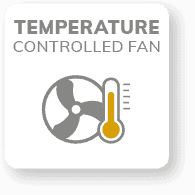 Temperature controlled fan
Temperature controlled fan for optimized and silent operation.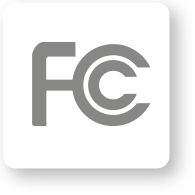 FCC
Besides the product compliance for european market this product is also FCC certified and complies to the requirements of the Federal Communications Commission.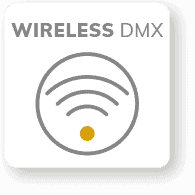 W-DMX
Integrated wireless DMX receiver & transmitter from Lumenradio (CRMX) guarantees safe radio transmission of DMX data. Receive mode is full RDM-enabaled.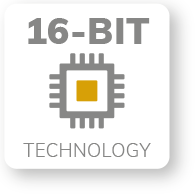 16-Bit Technology
16-bit technology for high-resolution color mixing and ultra-smooth dimming behaviour.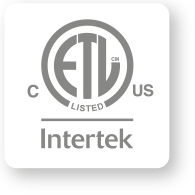 Intertek
Besides the product compliance for european market this product is also ETL certified and complies to the safety norms and requirements for North-America.
Photometrische Daten
LED expected lifetime
50.000 hours
Lightsource
1x800W RGBLAC
Type of optical system
reflector + interchangable lens plates
LED PWM Frequency
selectable 800Hz, 1200Hz, 2000Hz, 3600Hz, 12kHz, 25kHz
Beam angles (50%)
14° (with VN lens)
24° (with N lens)
34° (with M lens)
45° (with W lens )
n.n. (with EN lens)
n.n. (with EW lens)
Maximum Field angles (10%)
n.n. (with VN lens)
n.n. (with N lens)
n.n. (with M lens)
n.n. (with W lens)
n.n. (with EN lens)
n.n. (with EW lens)
Color temperature range
2.000K – 10.000K
CRI / Ra
97
TLCI
95
TM-30-15
Rf 96 / Rg 103
Efficancy (max)
n.n. lm/W
Luminous flux
9.049 lm
illuminance Lux @ 5m
(narrow lens)
n.n. lx
illuminance Lux @ 5m (medium lens)
n.n. lx
illuminance Lux @ 5m (wide lens)
n.n. lx
illuminance Lux @ 5m (elliptical-narrow lens)
n.n. lx
illuminance Lux @ 5m (elliptical-wide lens)
n.n. lx
Maße & Gewicht
| | |
| --- | --- |
| IP class | IP65 |
| Body material | Aluminum, Nylon |
| Lens material | Tempered glass front |
| Net dimensions (w x h x d) | 350 x 280 x 450 mm |
| Net dimensions inches | 13,78 x 11,02 x 17,72 inches |
| Physical Head Straigt Up Height | 516,5mm (20,33 inches) |
| Net weight | 13,8 kg (30,42lbs) |
| Tilt | 360° |
| Tilt Locking System | Locking system with angle indicator |
Elektrische Daten
| | |
| --- | --- |
| AC power, max. | 90 – 285V 50/60Hz |
| AC Power, nominal | 100 – 260V 50/60Hz |
| Electrical Protection | Overload protection with automatic recover |
| Max Inrush Current | n.n A |
| Max power consumption | 900W |
| Typical power consumption | 135W |
| Standby power | 6,7W |
| Max power thru @ 100 V | 8,738A |
| Max power thru @ 230 V | 3.623A |
| Power factor | 0,968PF (230V) / 0,992PF (120V) |
| Power Supply Unit | Inbuilt auto-ranging electronic switch-mode |
| Power Linking | 1 units @ 120 V; 3 units @ 230 V |
Bedienung & Controller
DMX Functions
Dimmer, Dimmer Fine, Shutter, Duration, Hue, Saturation, Red, Red Fine, Green,
Green Fine, Blue, Blue Fine, Lime, Lime Fine, CCT, Tint, Color Macro, Color Macro
Crossfade, Device Settings
DMX channels
3CH CCT, 3CH RGB, 6CH RGB, 9CH RGB, 11CH RGB, 14CH RGB, 6CH DIRECT,
12CH DIRECT, 13CH DIRECT, 20CH DIRECT, <3CH HSI, 10CH HSI
DMX modes
12
Protocol
CRMX, W-DMX™ G2, W-DMX™ G3, W-DMX™ G4, W-DMX™ G4S
USITT DMX512A
RDM ANSI E1.20
Bluetooth Low Energy (BLE)
Setting and addressing
OLED graphical display / 4 controls
RDM ANSI E1.20
Standalone mode
Auto Program, Editor, Color Macro, Quick Color, Tunable White, User Color, Timer
Wireless DMX
Lumen Radio with RDM (CRMX)
indicator
OLED graphical display
controls
4 touch sensitive, backlighted controls
Strobe
0-20Hz
DMX I/O
IP65 XLR 5-pin male/female
Power I/O
TRUE1 compatible input & link-thru sockets
Installation
Mounting point
1 x two quarter-turn locking points for optional Omega Bracket, centric hole 13mm
(1/2″), 2x extra holes for TV Spigot
Orientation
Any
Rigging possibilities
Hanging or ceiling / pendant mount (Pendant blind caps included)
Safety features
rear mount for safety wire
Minimum distance from flammable materials
0,3 meters (11,8 inch)
Thermische Eigenschaften
| | |
| --- | --- |
| Cooling | Active, Forced Air, Temperature-regulated |
| Humidity (max.) | 95% |
| Temperature range, Operating | -20°C to 45°C |
| Temperature range, Start-up | -20°C to 50°C |
| Temperature range, Storage | -20°C to 80°C |
| Thermal Protection | Automatic overtemperature protection |
Lieferumfang / Zubehör
Included items
2x radiator caps for pendant installation
2 m power cable
Optional Accessories
Multiple Lens Plates (circular & elliptical), 8-Way Barndoor, Honey Comb, PO Yoke,
Omega Bracket with quater-turn fasteners, Touring Cases
Color options
Black – RAL 9004 (Standard)
White – RAL 9010
Custom color – any RAL (on request)
Konformität
CE – 2014/30/EU: EMC Directive
EN 55103-2
EN 55015
EN 61547
EN 61000-3-2
EN 61000-3-3
EN 55032
CE – 2014/35/EU: Low Voltage Directive
EN 60598-1
EN 60598-2-17
EN 62471
EN 60529
RoHS2 Directive
2011/65/EU
ETL C/US
FCC
UKCA
Bestellnummern
| | |
| --- | --- |
| E.SHOW maxx | Code |
| E.SHOW maxx TW+ Black | 11202001 |
| E.SHOW maxx TW+ White | 11202002 |
| E.SHOW TWmaxx+ Custom | 11202003 |
Accessories
Code
E.SHOW maxx Lens
VN (Very Narrow)
11205001
E.SHOW maxx Lens
N (Narrow)
11205101
E.SHOW maxx Lens
M (Medium)
11205201
E.SHOW maxx Lens
W (Wide)
11205301
E.SHOW maxx Lens
EN (Elliptical Narrow)
11205401
E.SHOW maxx Lens
EW (Elliptical Wide)
11205501
E.SHOW maxx
Barndoor (black)
11205601
E.SHOW maxx
Honey Comb (black)
11205701
E.SHOW maxx
PO-Yoke
11205801
E.SHOW maxx
Omega Bracket ST
90900002
E.SHOW maxx
Floor Extension
13907201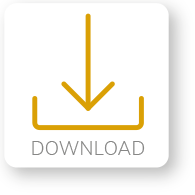 Download the manual here!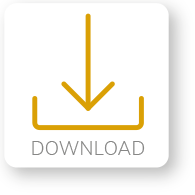 Download the photometrics here!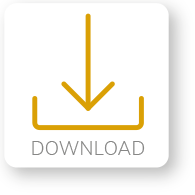 Download the light distribution curves here!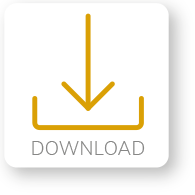 Download the data sheet here!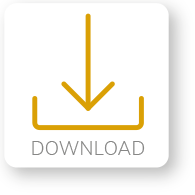 Download the tender document here!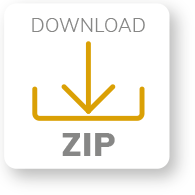 Download the product pictures here!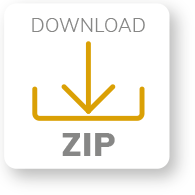 Download firmware updates here!
> Update-Instructions
> Update-Box Software
> Latest Update-Box Firmware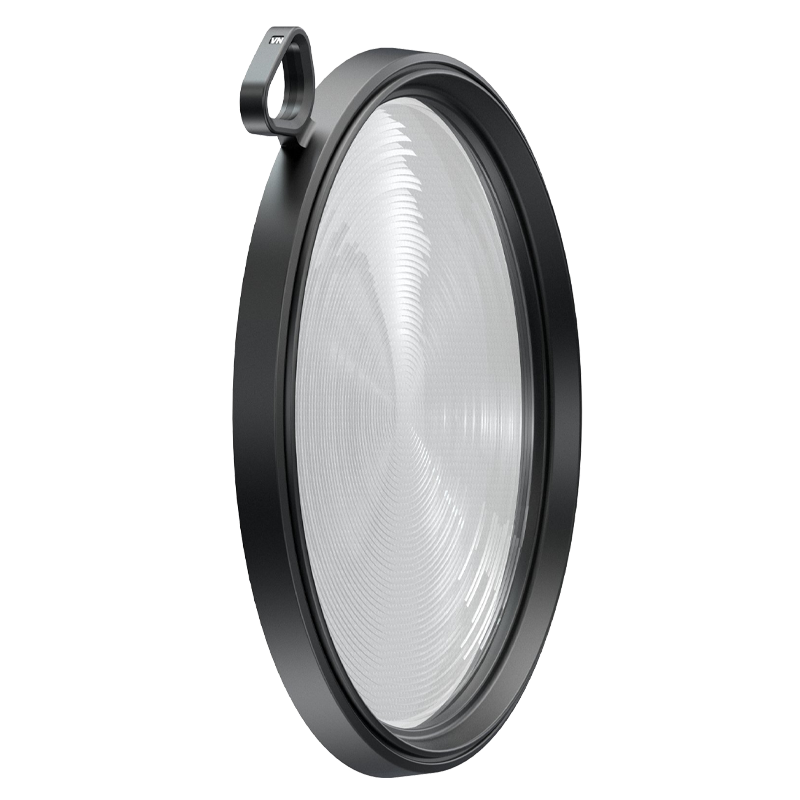 Very Narrow Lens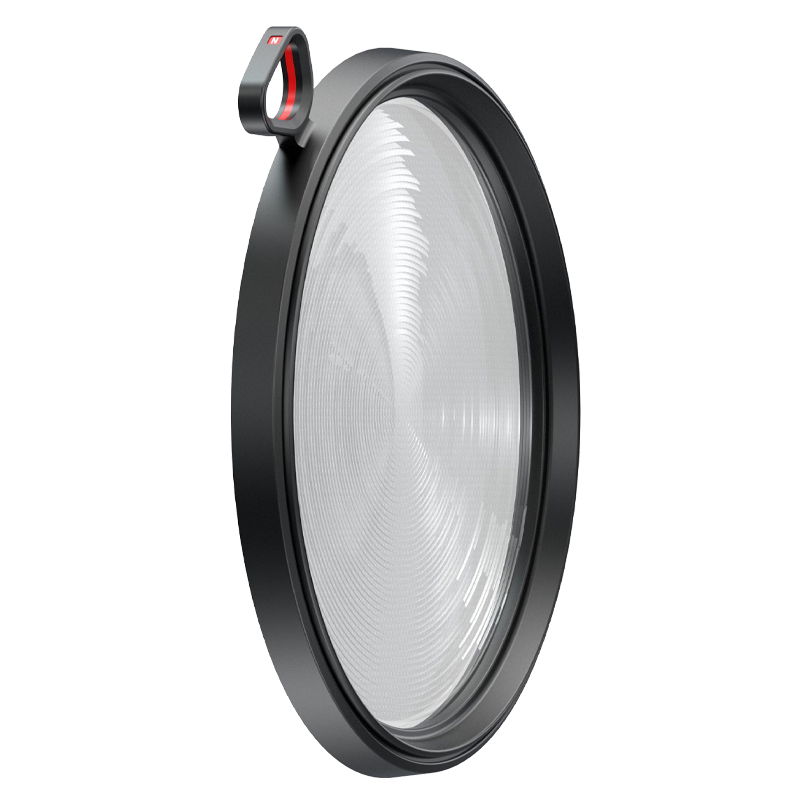 Narrow Lens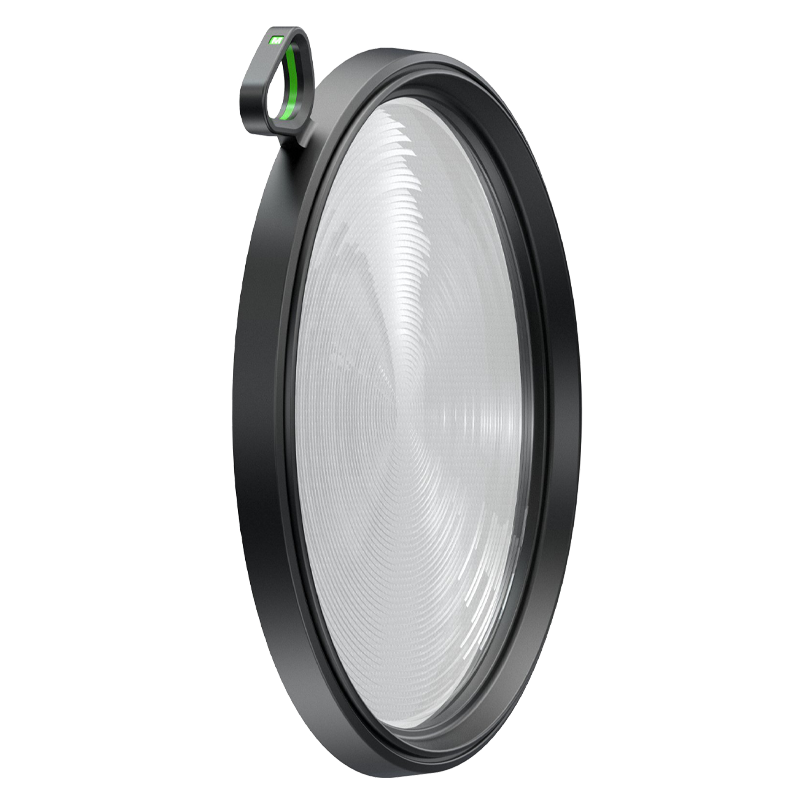 Medium Lens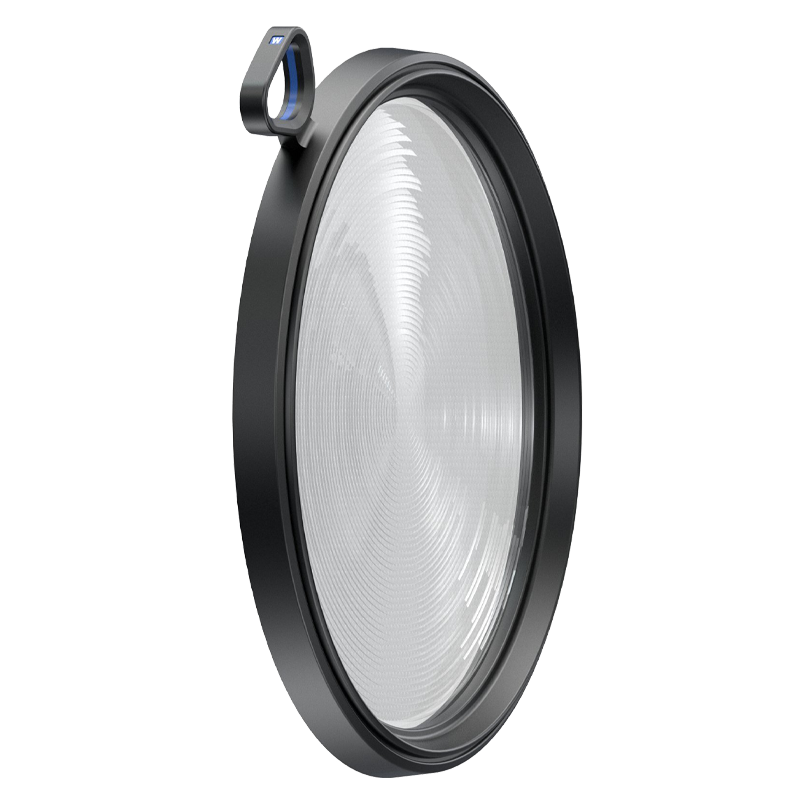 Wide Lens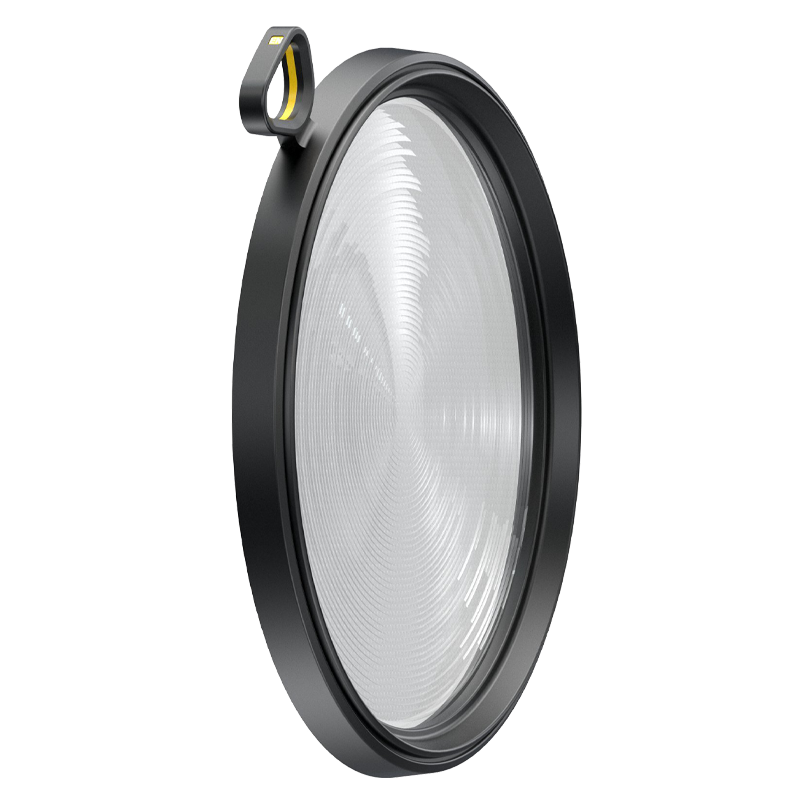 Narrow elliptical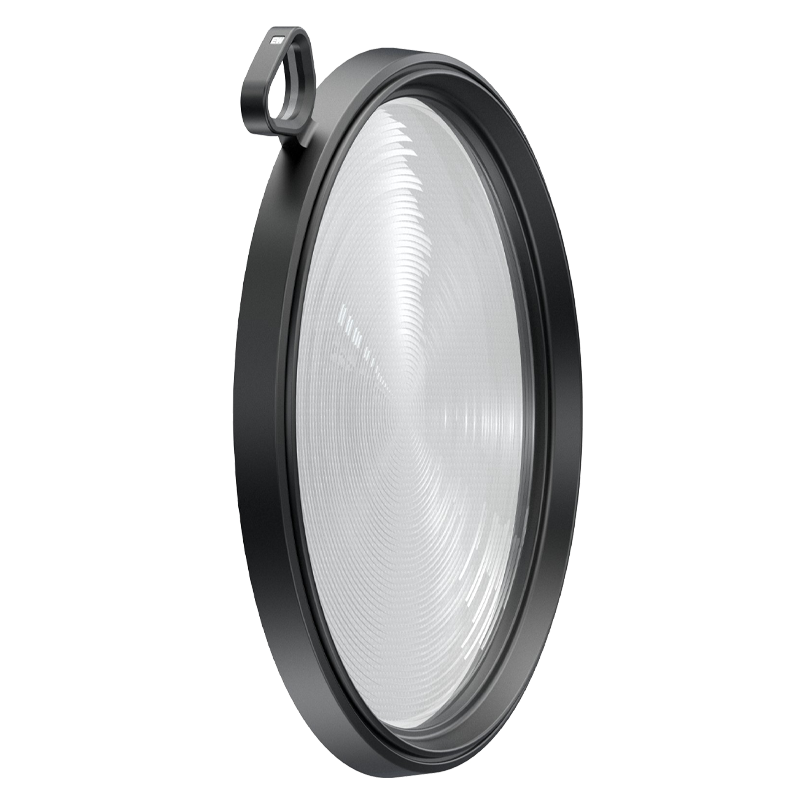 Wide elliptical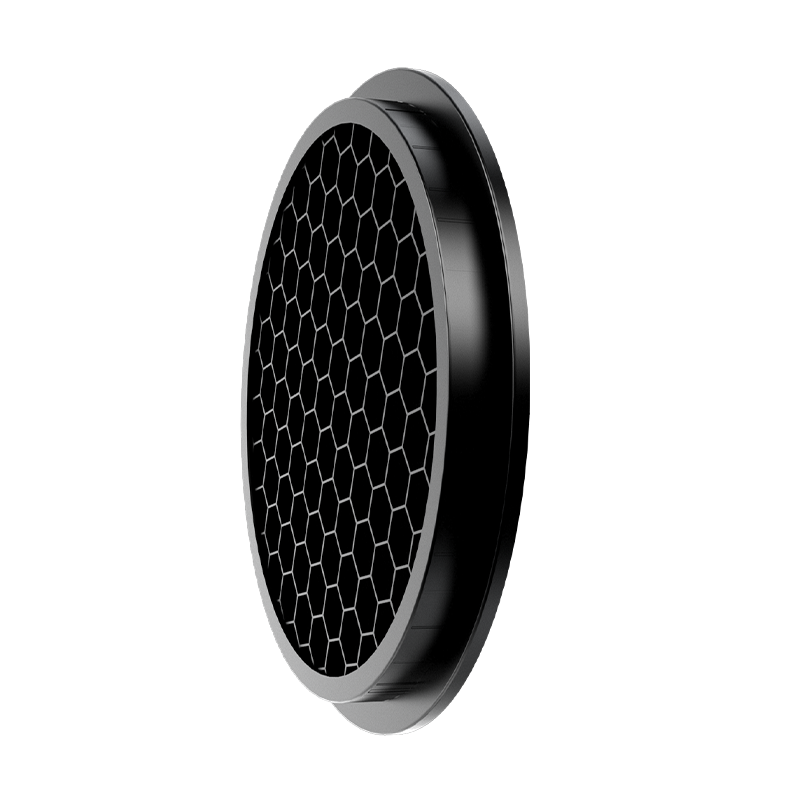 Safetyfree Honey Comb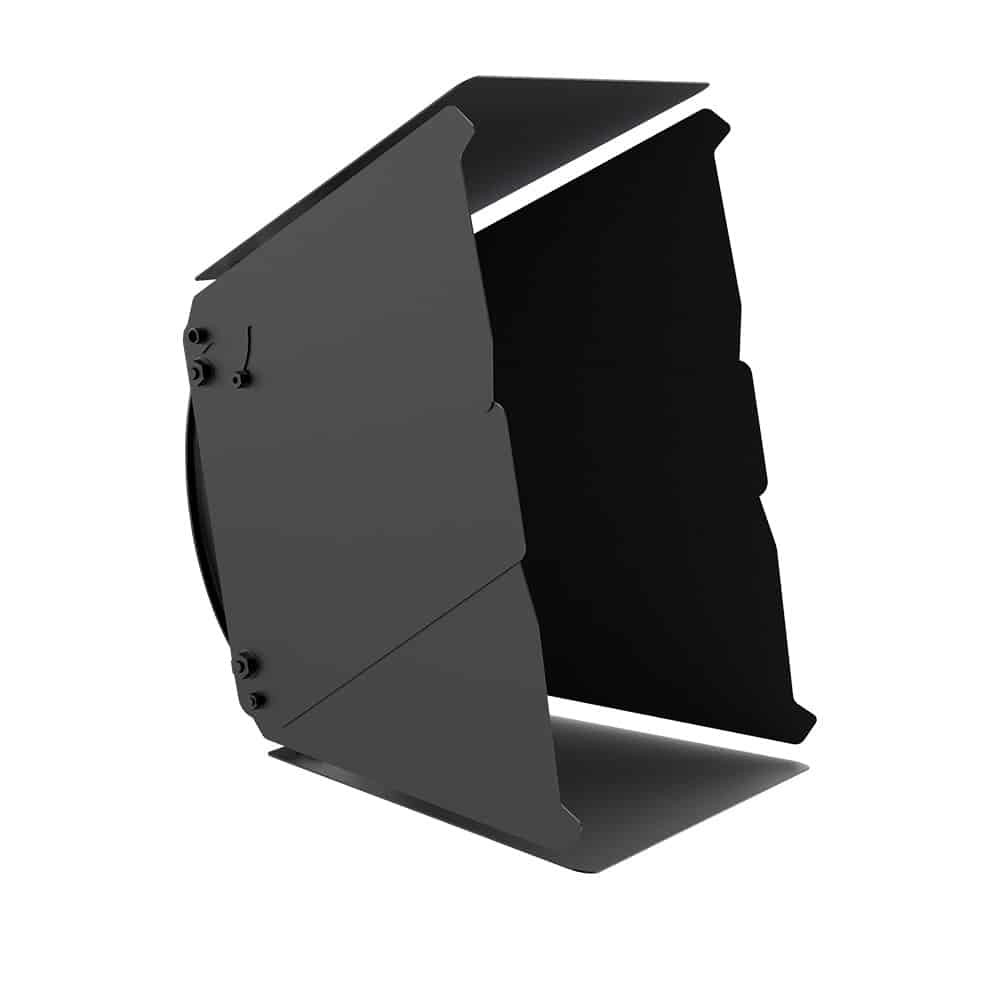 Safetyfree 8-way Barndoor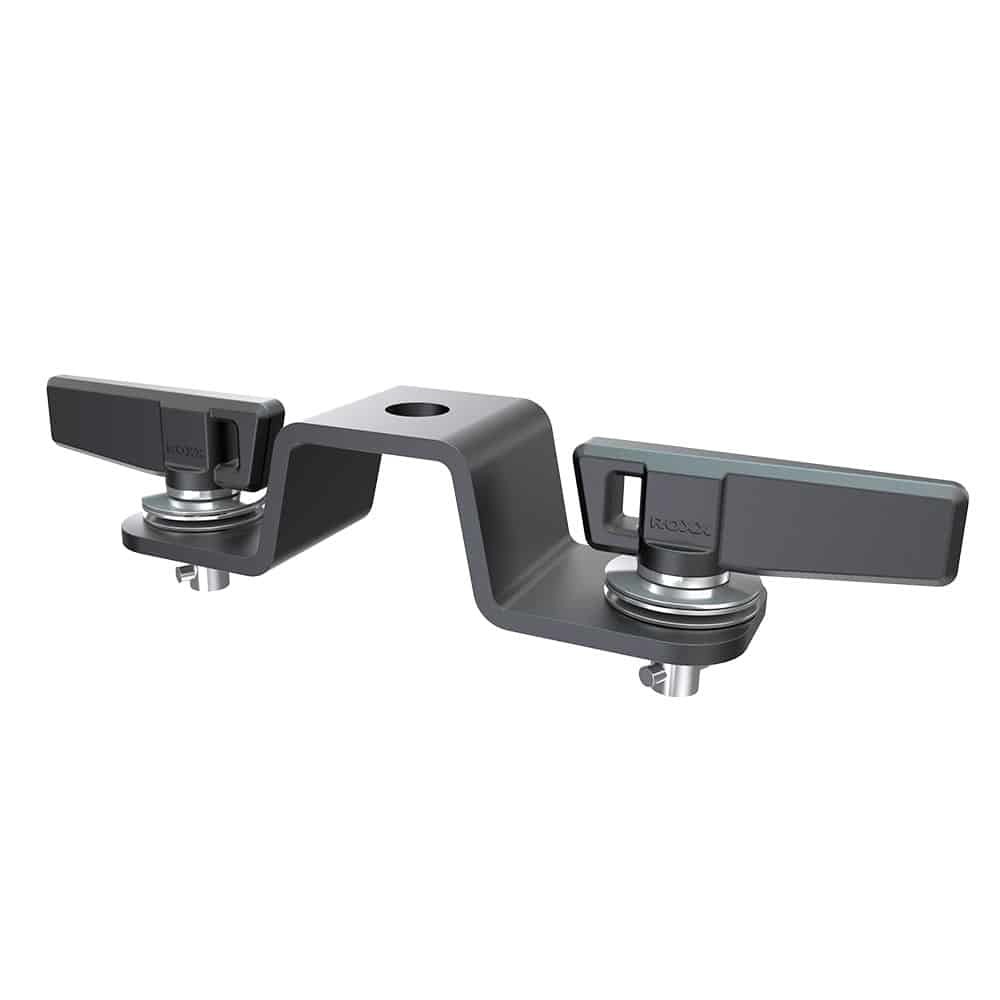 Omega Bracket ST
PO Yoke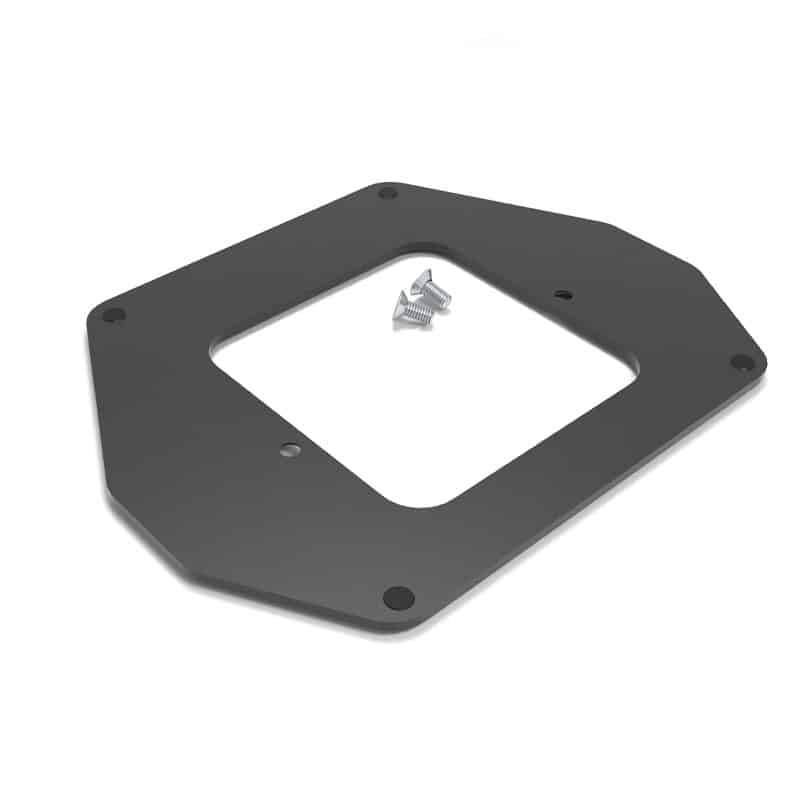 Floor Extension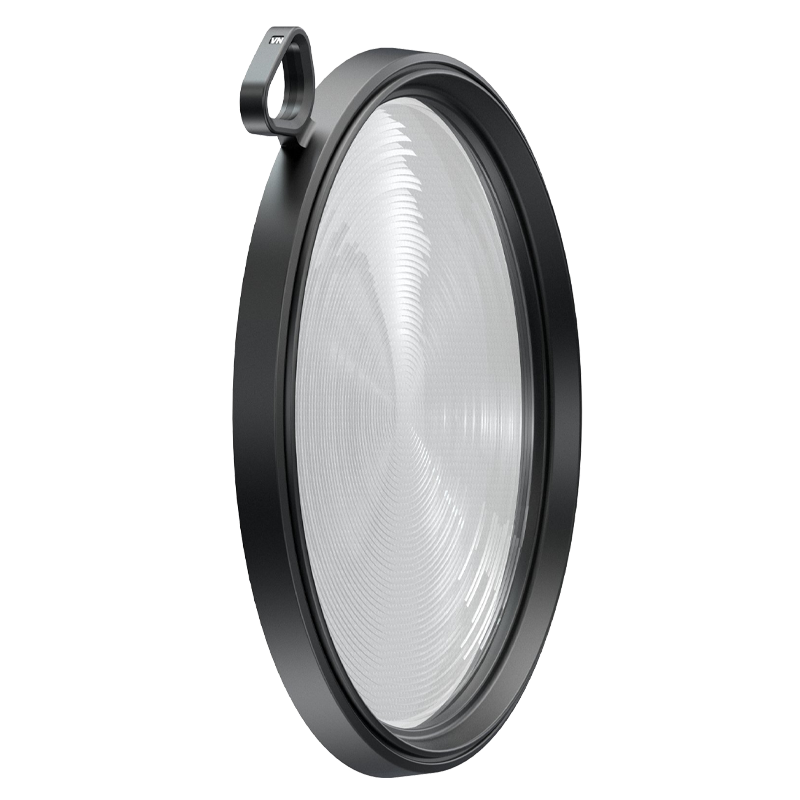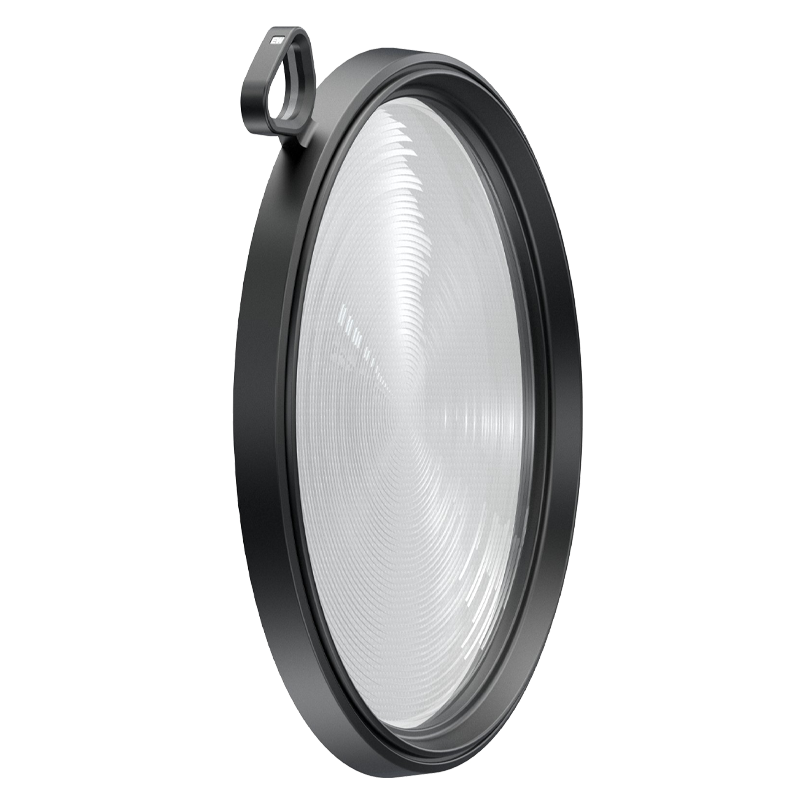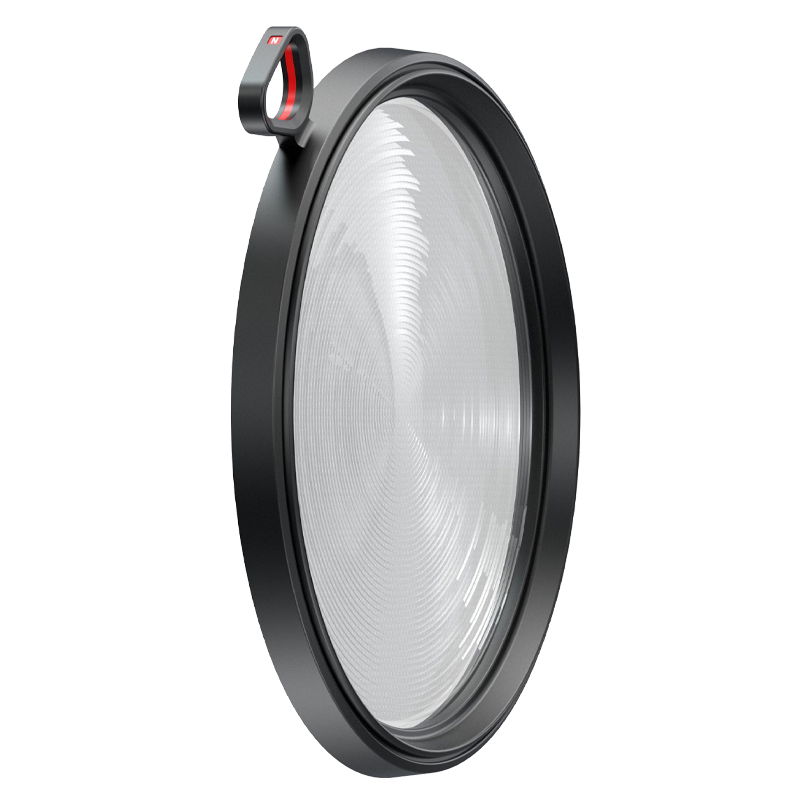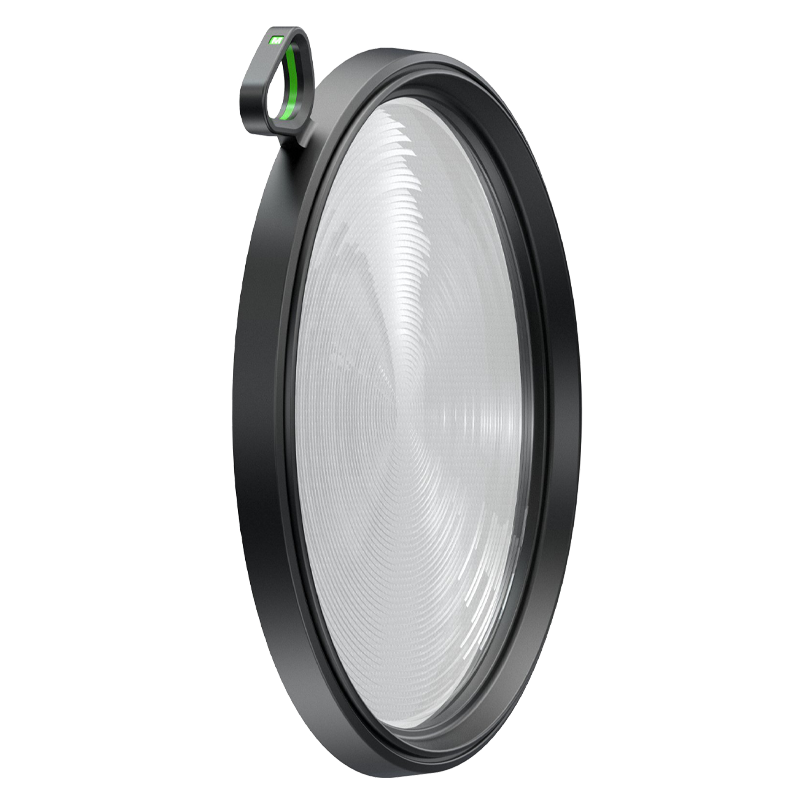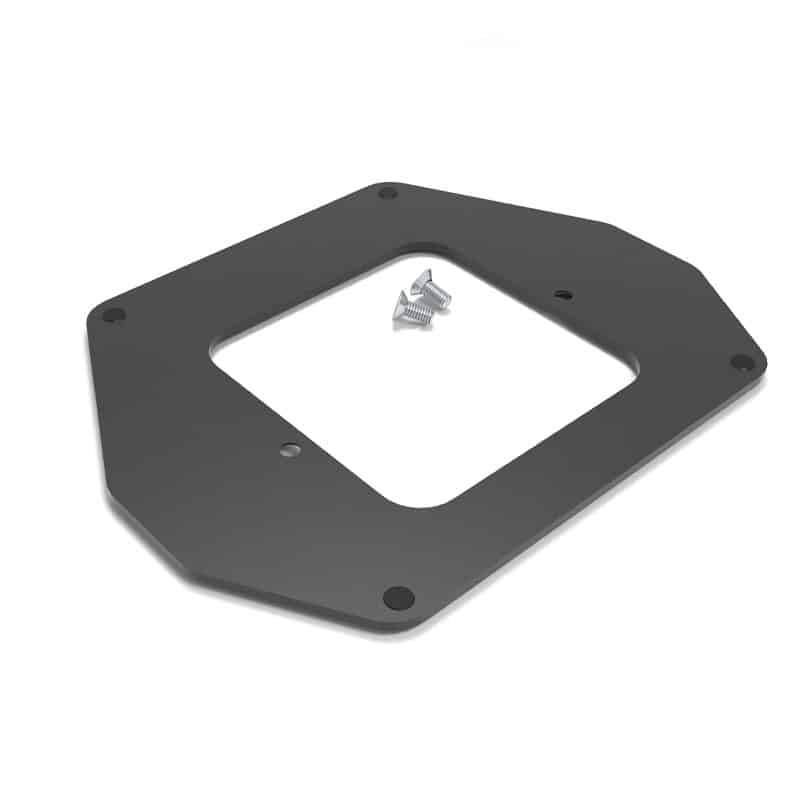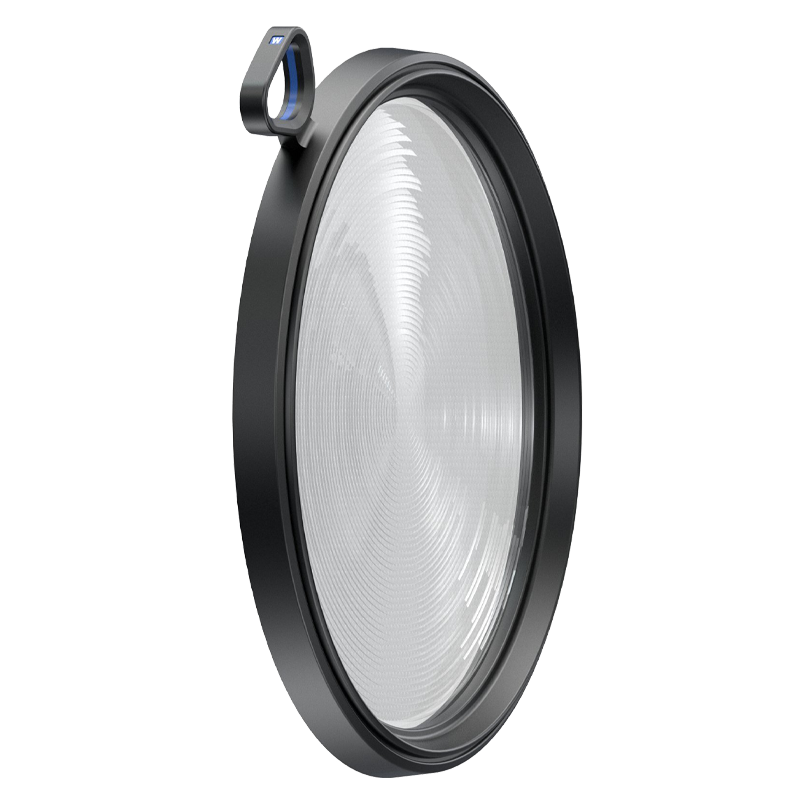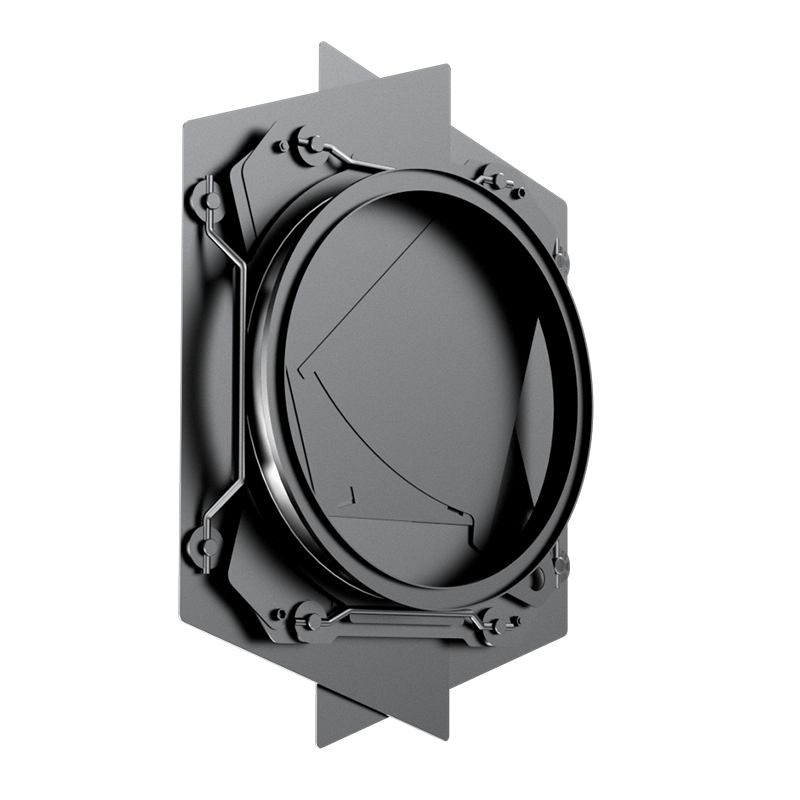 Safetyfree 8-way Barndoor